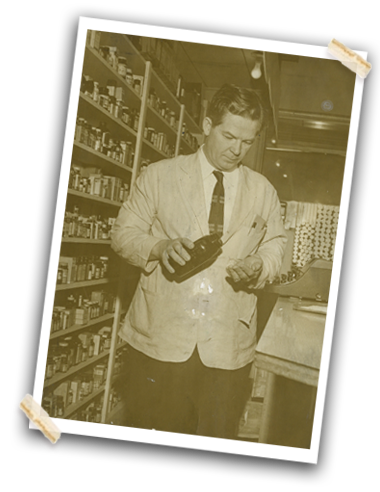 Free local delivery available Monday through Saturday.
The Pickwick offers prescription delivery service Monday-Saturday to homes, businesses, and doctors' offices as well as nursing homes and retirement villages. How many other drugstores in town can boast this service? The Pickwick is your neighborhood pharmacy and soda fountain, and we boast ourselves in knowing our customers and offering personal services that chains can't and won't offer.
Are you a new mother with an infant that's asleep? A parent with a sick child that doesn't need to leave the home? Trying to multitask and get everything on your to do list knocked off with only a few short hours? Maybe you're no longer driving and just need to get your medicine? Stuck at the office with an unexpected meeting or project? Regardless of your situation, take advantage of The Pickwick delivery service.
The Pickwick offers delivery service for new and refill prescriptions, and home health care items and other incidentals are available for delivery as well. Call The Pickwick to request a delivery. We'll be right over with your drugs and incidentals, and you'll never have to leave your house or get out of your car…it's that easy!