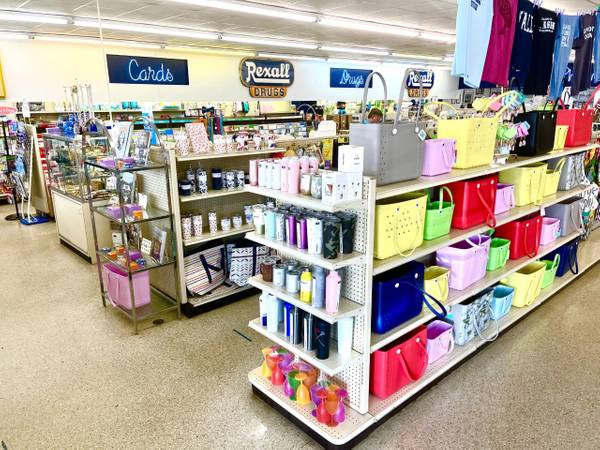 Did you know that The Pickwick has a wide variety of gifts for all occasions? And that we gift wrap for free? Below are some suggestions and items we offer for various occasions, or stop by and see our entire collection of gifts.
Children — children's books, coloring books, toys, games, arts and crafts, wooden puzzles, cars, and candy.
Teenagers — stationary, collegiate items, soda fountain gift certificates, t-shirts, natural products and lotions, candles, and picture frames.
Adults — jewelry, cookbooks, decorative hand towels, reusable shopping bags, nostalgic tin signs, and stationary.
Local/Regional Items — SC pottery, mugs, face jugs, Greenville Prints, books, and note cards.
Seasonal Items — Lawn items, door decorations, ornaments, and other various home decorations for every holiday and season!
If you are in a hurry, call ahead at (864) 277-4180 and we'll have your gift wrapped and ready at the front register when you arrive…or we will bring it to you with our free delivery service.